At Joma, as experts in sport, we give you the best advice on how to choose your running clothes.
New challenges, new doubts. When it comes to starting a new sport or restarting an old one, lots of doubts enter our heads: What should I wear, which trainers  best suit my pace or my level, what features should a good running product have…. And the fact is, it isn't as hard as it seems. You simply need to bear a series of things in mind that will make the difference to the end result.
In addition, remember that you can start with the most basic items and gradually see what else you need. Above all, chill out, at Joma we have the basic guide with tips to know what to wear to go out running. Get a pen and paper, and take note:
1.Technical t-shirts
A common mistake with beginners is going out running wearing any cotton t-shirt. However, this type of t-shirt builds up a lot of sweat. The best thing to do is look for a technical t-shirt which is breathable, lightweight and comfortable. Preferably, it should be made with polyester and elastane. Here at Joma, we have all types of technical t-shirts for running so you can choose the one that suits you best: short sleeve, long sleeve, sleeveless, looser, tighter fitted. For example, the R-City or Elite models are two good options.
In terms of the latter feature, it is important to bear in mind the time of year that you are going to use it. For winter, a tight-fitting t-shirt is best; for high temperatures, a loose t-shirt is better.
If you are a girl looking for a running top that gives you support, we recommend choosing one that is as tight fitting as possible to avoid discomfort while running.
Equally, an extra thing to bear in mind with clothing is that it incorporates reflective details to improve visibility of runners in poorly lit areas. The R-Night t-shirt, among others, features reflective lines for this reason. In these cases, safety is vital.
2.Trousers or leggings
Like t-shirts, trousers or leggings should be comfortable and facilitate movement. Equally, you will need them to be breathable and not to rub when you run. In this case, Joma has leggings made with the Flatlock flat seam system, which prevents chaffing and increases comfort. The Zero and élite leggings feature this type of seam.
Once again, you can wear the ones that best suit your preferences: shorts, long trousers and long or short leggings. At Joma you will find variety in each one.
3.Windbreakers
Windbreakers for running are used for running in cold climates. They should be lightweight and waterproof jackets to protect from the rain, wind and cold. At Joma, you will find the most comprehensive windbreakers so nothing bothers you while out running.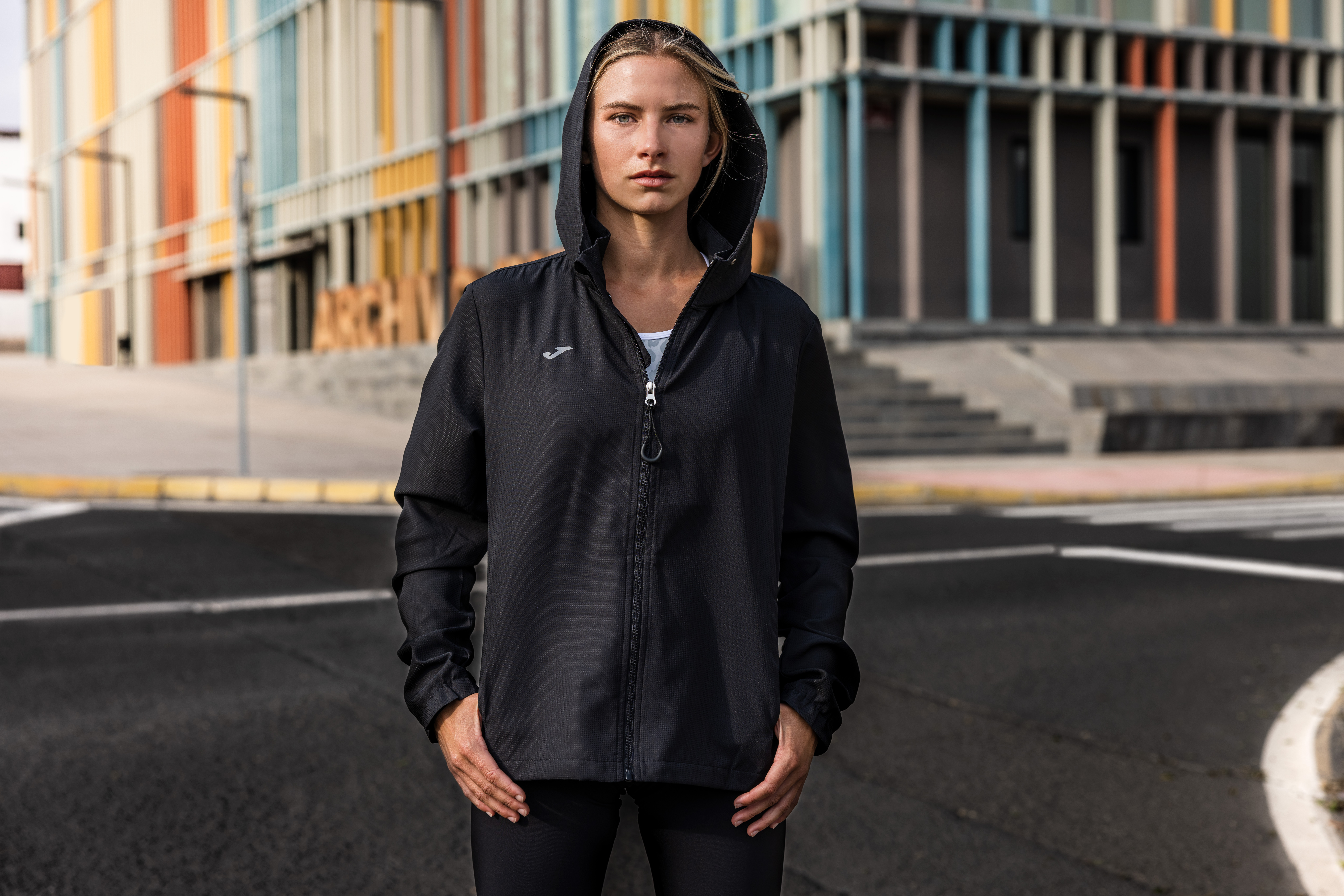 An advantage is that they have a front zip so you can unzip or remove it easily if necessary.
4.Underwear
Another eternal doubt is related to underwear for running. The answer is that underwear for running shouldn't be the same as your everyday underwear. Instead, you should go for comfortable and breathable underwear, which doesn't rub or cause discomfort. You can find specific underwear for running at Joma.
5.Socks
An essential item of clothing you should never forget about for running: socks. They are almost as important as a good pair of trainers. Ideally you should choose breathable and lightweight socks, unless you are wearing them to run in the mountains. They can include reinforcements in strategic places, like on the heel.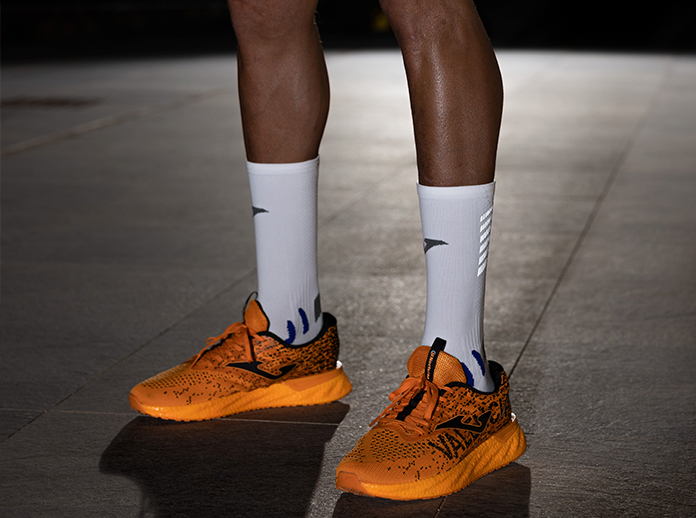 You can also opt for compression socks, which prevent muscle vibration and improve strength and performance.
6.Accessories
You also have a wide range of Joma accessories available to you to make running more comfortable.  From hats to protect you from the sun's UV rays to knickers and gloves for the cold. You can also wear an armbandto carry your mobile phone or music device with you while you run.
As you have seen in this latest post with tips from Joma, you need to bear lots of aspects in mind in order to choose the ideal clothing for running. Luckily, at Joma we are experts in sport and we can help you to find everything you need.