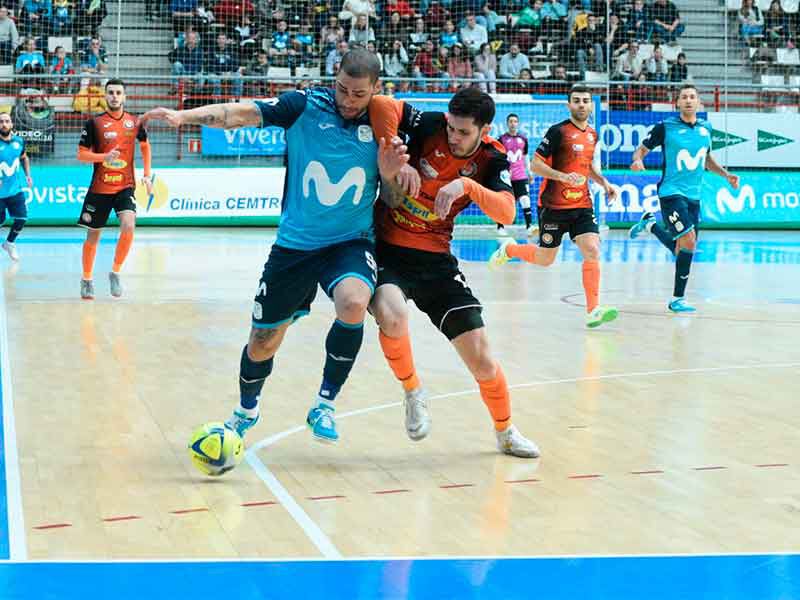 Elisandro
The pivot of Movistar Inter is the latest addition of Joma in the sponsorship of the best futsal players in the world.
Currently, Brazilian´s player Elisandro plays at Movistar Inter where he arrived two seasons ago from Benfica. He is considered one of the stars of the Spanish Futsal League.
In his award-winning career he has won titles in Brazil, Portugal and Spain highlighting the title of UEFA Futsal Cup Champion that he achieved with Inter Movistar in 2018.
Elisandro will be an ambassador for Top Flex, the most prestigious shoe in the futsal market in its renewed version with the latest cushioning technology, Rebound 2.0. This revolutionary material provides extra cushioning and impulse thanks to its impact absorption capacity and high reactivity. It is aimed at a robust player profile, like Elisandro.
1 UEFA Futsal Cup (2018)
1 League (2017/2018)
2 Spanish Super Cup (2017, 2018)
1 Portuguese Cup (16/17)
1 Supertaça de Portugal (16/17)
1 Paulista League (14/15)
1 Sudamerican Championship (2014)