JOMA Technology
In Joma, our commitment with applying technology as well as new systems, is essential to improve our products, which are tested by sport professionals and subjected to extreme end very demanding conditions.


Cushioning and Boost
Our technologies provide a perfect cushioning for each type of runner, by absorbing the impact and launching in every step, and thus it protects the joints and reduces the foot fatigue.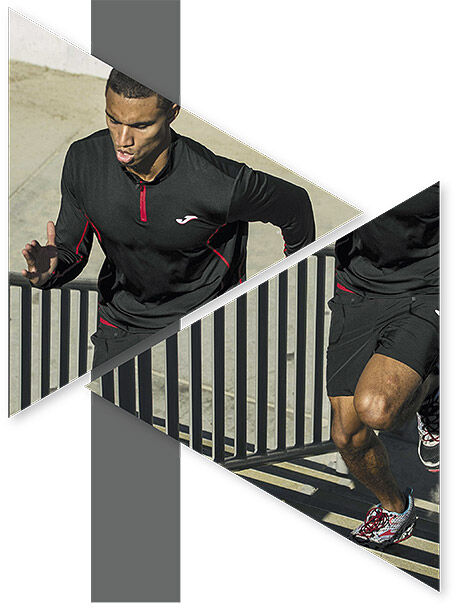 Stability and Resistance
A stable footprint is essential for any athlete and at Joma it is a maxim in the development of its technology. Joma has developed different technological systems to maintain stability in all phases of the tread: from the first impact to the exit.
The resistance of the product against the aggressions of sport makes the useful life of our shoes extraordinary.

Comfort and Ventilation
The comfort of the athlete is essential during the practice. A comfortable shoe contributes to enjoying it and improving your marks. Comfort is influenced by all the elements of a shoe and that is why Joma technologies are designed to work as a single one.
Protection and Fit
Enjoy sport without risks. At Joma we can help by studying what each product needs to meet this objective and that is why we create specific technologies for each sport.