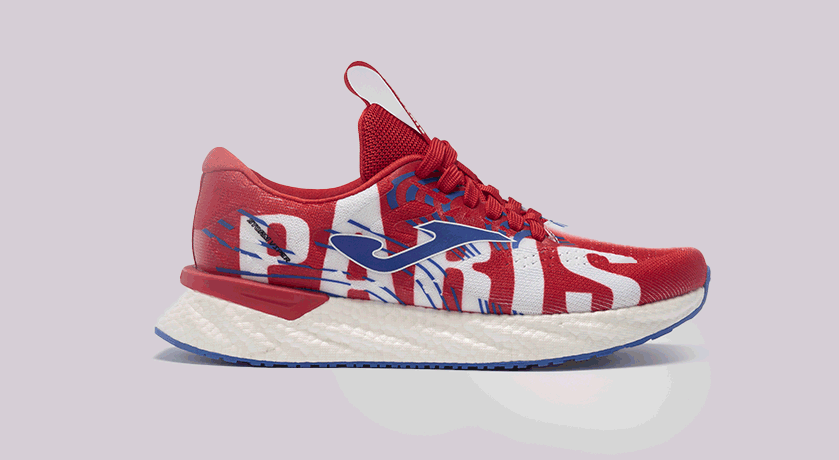 TRAIPSE THE STREETS OF PARIS WITH THE OFFICIAL SHOE OF THE 20km PARIS
The new edition of the official STOMR VIPER 20km PARIS shoe is, more than ever, a tribute to the city and especially to France. The national colours of the flag are present on the STOM VIPER, so that when the runner looks at them from their perspective, they can see blue, white and red. The design of one cannot be understood without the design of the other. The name PARIS dominates the side of the shoe.
MAXIMUM REACTIVITY TO PROPEL YOU FOR THOSE 20 KILOMETERS
In the Storm Viper 20km PARIS you will find everything you expect from a mixed shoe: the perfect combination of reactivity and stability.
The REACTIVE BALL midsole is developed in a material with high cushioning capacity and energy return. After an initial absorption of the impact of the footstep, it recovers its original shape with almost no deformation thanks to the construction of expanded particles that provide excellent energy return. Maximum energy return by absorbing the kinetic energy of running and returning it to the athlete.
THE REVOLUTIONARY APPLICATION OF THE STABILIS SYSTEM
The reactivity of REACTIVE BALL helps to increase stability. The new Storm Viper provides this through three important modifications: the incorporation of the STABILIS SYSTEM in the heel, a larger base for impact entry and a wider sole.
The innovative way of applying STABILIS SYSTEM is through a harder piece injected in the heel that contains the movement of the foot at the entrance providing greater stability to the footstep. This stiffness will improve the athlete's performance since the foot will no longer have to be secure before impact, and will increase the protection of the joints to avoid injuries.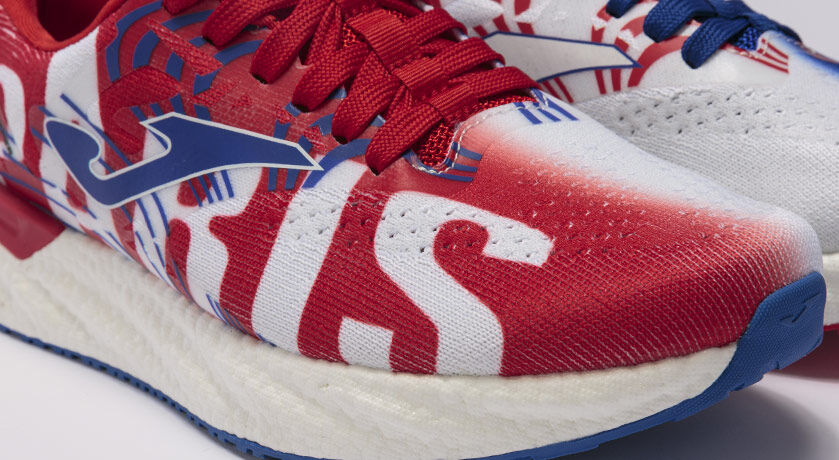 LIGHTWEIGHT, BREATHABLE AND COMFORTABLE UPPER-PART
The upper-part of the shoe is made of light and resistant thread, woven in a single piece so that the foot finds its maximum support in the most comfortable way. Technologies such as VTS SYSTEM, improving breathability, and JOMA SPORTECH, responsible for the fit, are applied.
ENEMY OF ASPHALT
The DURABILITY technology, applied to the outsole, creates a high-density rubber that reduces the abrasive wear-and-tear suffered by the soles when running on asphalt. The distribution of the DURABILITY rubber is developed to be located only in the areas of greatest contact. This reduces the weight of the shoe and facilitates the return of energy provided by the REACTIVEBALL midsole.