Total renovation of Indoor Soccer Model Super Regate
The new shoe has been radically up-dated in all aspects including the upper, the outsole and the profile of the players for which it has been re-designed. It is the biggest surprise of the Joma Fall-Winter 2013 Collection.
---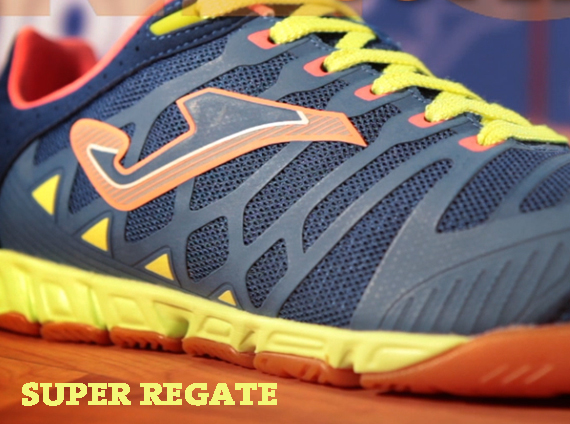 Super Regate is the novelty of the Fall-Winter 2013 Indoor Soccer Collection. This shoe is targeted for heavier-weight players that need extra protection of their articulations provided by its excellent shock-absorption. This Indoor Soccer Collection´s two main innovations are: the INJECTION PRINT system of the upper and the structure of the outsole's flexion lines.