The Senyera converted into a uniform
Valencia C.F. will use the Senyera -Valencia Community Flag- as the third uniform for next season.
---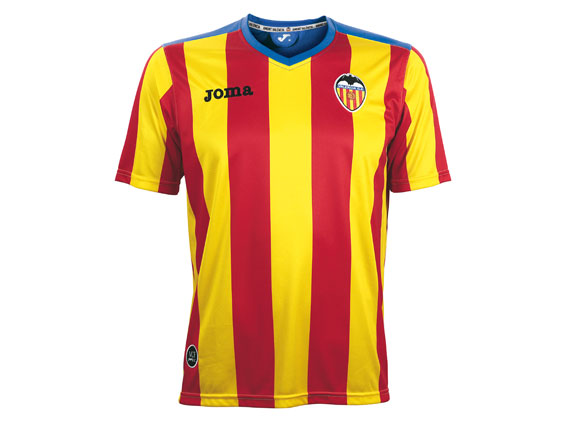 The new Senyera touched the hearts of the Valencia fans last season, to the point of filling the Mestalla Stadium with Senyeras. The Club and Joma have received the fans? message and have included the Senyera in its new collection. It will be the third uniform for National and European competitions. The new shirt is similar to last season, and only has eliminated a few lines on the back, in order to leave space for the players name and number. The Senyera, together with the Home Team shirt, will be on sale again in the Valencia C.F. official stores. The Away shit will be presented in the next few days.