The flexibility of Top Flex
It?s the shoe chosen by agile light players that need to be able to feel the ball when they make contact with it.
---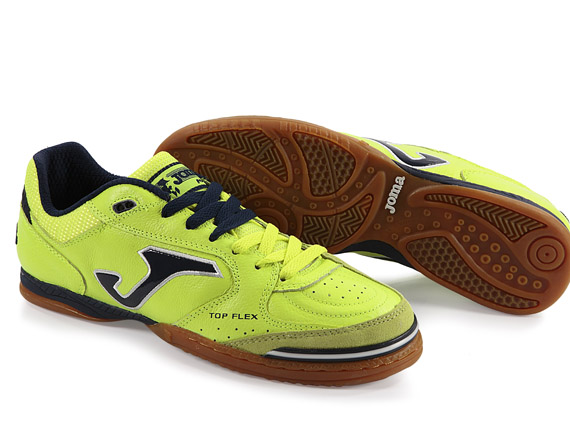 Today we present for you the special top Flex model for Thailand 2012. TOP FLEX is designed With three exclusive technologies that adapt to the needs of the player. Stitched glove technology: the shoe adapts to the sole of the foot giving it all the flexibility that the foot can allow. Pulsor System: Three pieces in the front and back of the shoe. That absorbed the impact on landing and favors thrust. 360 Technology: An exclusive JOMA SPORT system. The shoe accommodates its self 100% to the rounded outlines of the foot and the base of the foot print lies perfectly. This way there is more stability and it prevents injuries that are caused from the space between the foot and the shoe. In Thailand 2012, The Top model will be used by players like Matías, Álvaro and Vampeta. Light players that need a better feel for the ball. Technical playmakers.