Saprissa of Costa Rica changes its skin
The Costa Rican champions present their new attire for 2013.
---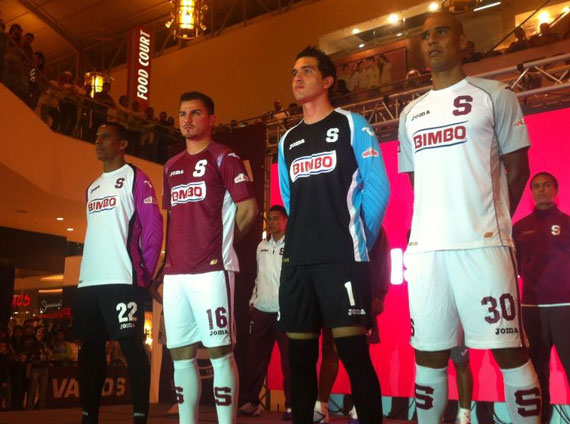 Deportivo Saprissa presented last night their new uniform for 2013, with a very similar design to the one before but with improvements on a technological level. The new skin of the Monstruo, as always under the Joma brand, will keep the traditional purple and white but will change its combinations: the first kit will have a purple t-shirt and white shorts, while the second kit will be completely white except for the sleeves that will be grey. Some of the most notable characteristics are some visible stitching which reduces the rubbing of the t-shirt on the players body, and will also have some elasticized bands at shoulder height that allows the shirt to stay tight to the body, Daniel Espino, sponsor manager for the Joma brand.