Joma secures its web page for clients
The Jomas online order management system doubles its results in one year.
---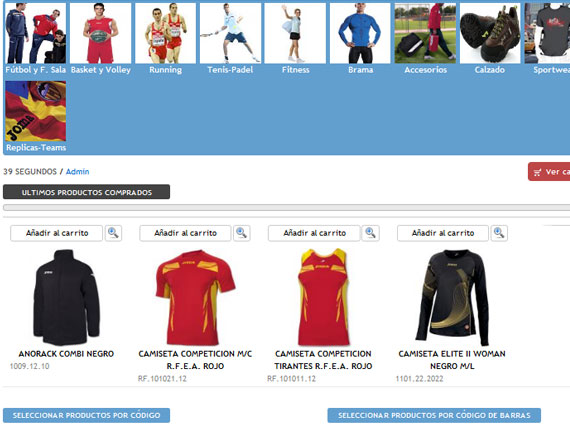 Joma has changed into a service company, orientated towards clients and considers its relation with them the same as with a partner. To accomplish this objective Joma launched a website where the retailers can see the stock available in Portillo de Toledo Spain in real time, See the dates when a product will be available and make orders easily. Since its creation www.joma-sport.net has doubled its volume of traffic from 2011 to 2012. The website has multiplied the amount of orders and invoices by 100% The amount of daily single users has also multiplied demonstrating that clients that have validated their passwords in 2012 has considerably increased www.joma-sport.net allows the client to consult the stock available in the central warehouse in Portillo de Toledo in real time as well as the dates new stock will arrive. With this information they can make orders easily, manage the payment and follow the status of their order in real time. The private access is available to all retailers through Joma Sport sales network.