It is the First Collection Basket Assignia Manresa club by Joma
It?s one of the first collection for basket that Joma create during his history.
---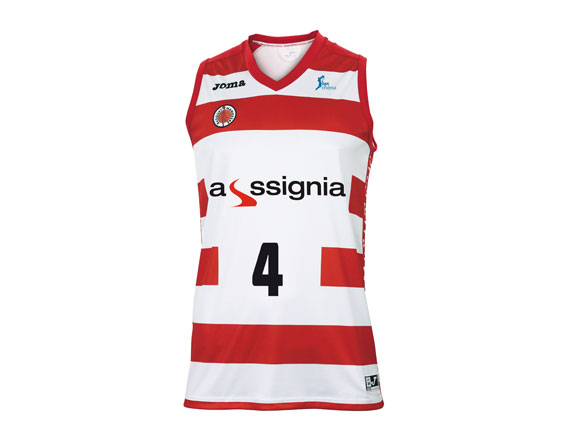 The product of Joma is recognized for its quality and its technological qualities. It has been applied the standards of quality of the brand, for the professional home t-shirt and the replicas that will go available on sale. They are made of polyester in sports, with breathable qualities, which applies the finishing technology DRYMX. The shirt is designed to be comfortable to the player. For this reason have been designed carefully details like FLATLOCK, arched inside to avoid abrasion .The pattern is comprehensive, appropriate for basketball, very comfortable in any movement. Joma has opted to maintain the identity of the team, using red and white colors stripped in the entire collection. Home T-shirt combines the colors in vertical stripes while in Away T-shirt dominates the red compared to the details on black .